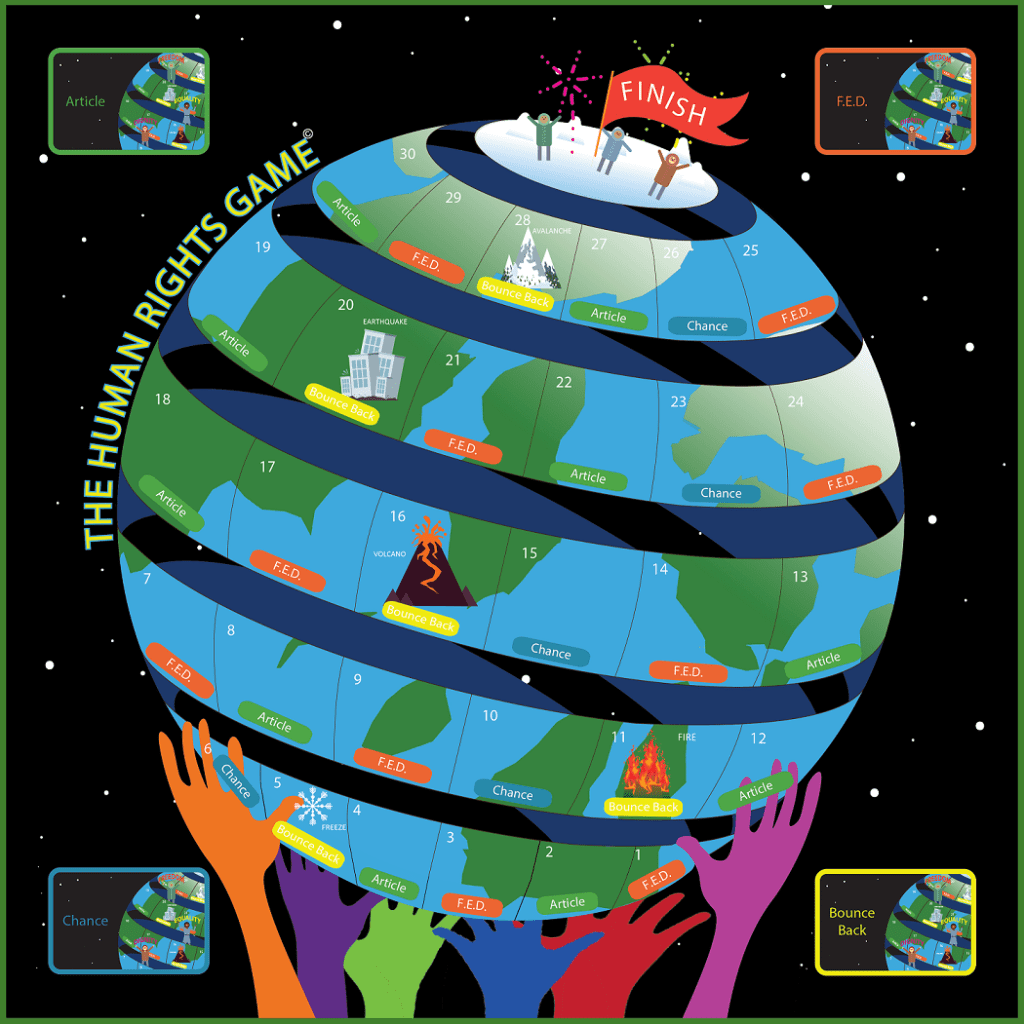 The Human Rights Game is a highly engaging and fun educational resource making a positive difference by teaching children and teens about their rights, freedoms and responsibilities as individuals in the ever changing world we live in today.
The Human Rights Game is available for purchase at the United Nations Headquarters in New York as well as online through our website.

Human Rights Game (Single) $49.95 USD
Playing Time: Flexible 30-60 minutes
Players: 2-8
Ages: 10-14 and 15 plus
Grades: 5-12 (cards for 5-8 and 9-12)
Contents: Instructional booklet, 6 pawns, 1 dice, 1 one-minute timer, 60 Article Cards, 60 FED Cards, 10 Chance Cards, 10 Bounce Back Cards and playing board.